Unpacking Longview is an exploration of one writer/actor's family and municipal history in a small East Texas town. The figurative "unpacking" of (oft hard) truths is mirrored via literal unpacking of dozens of cardboard moving boxes on stage during the performance.
Placing the viewer inside of a box echoes the literal actions on stage, as well as providing a metaphor for seeing the light upon opening the box.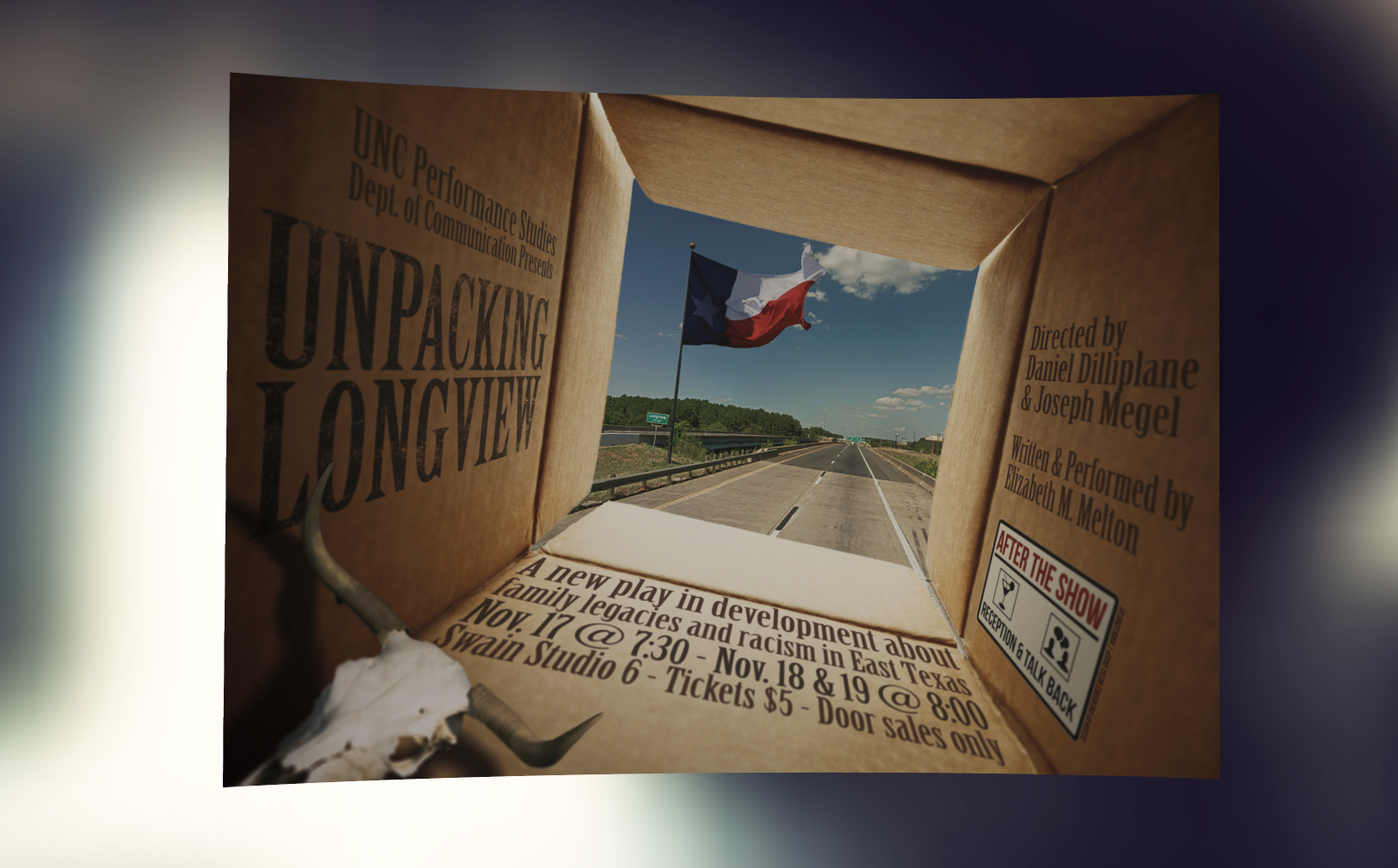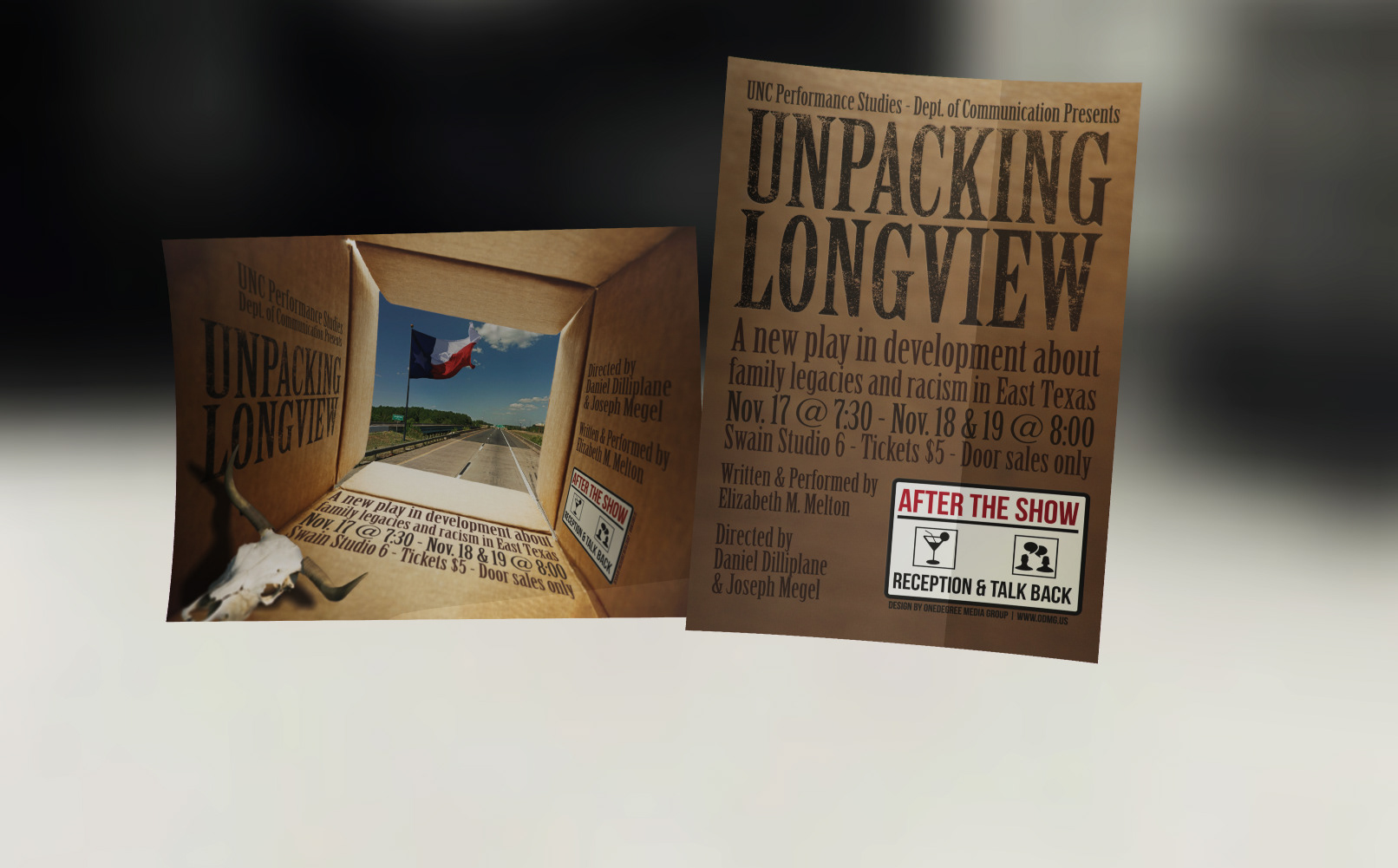 This alternate design for the reverse was ultimately not used, but was a fun exploration of the cardboard box theme.